Coffee! Tea! Specialty Drinks! Homemade Baked Treats!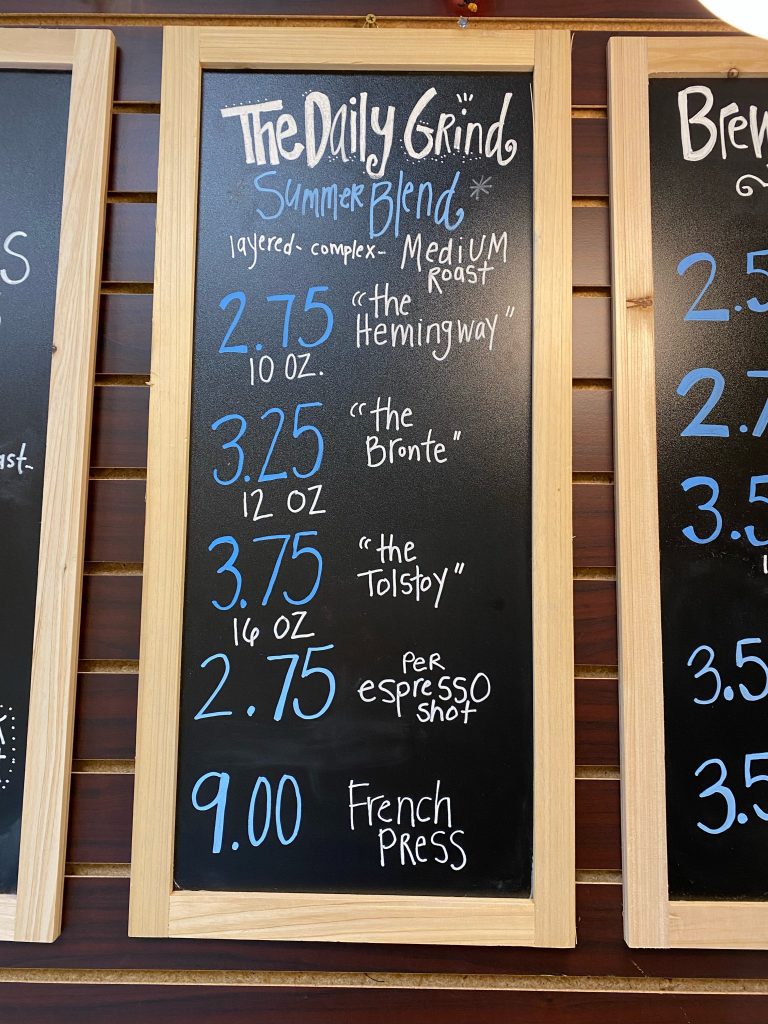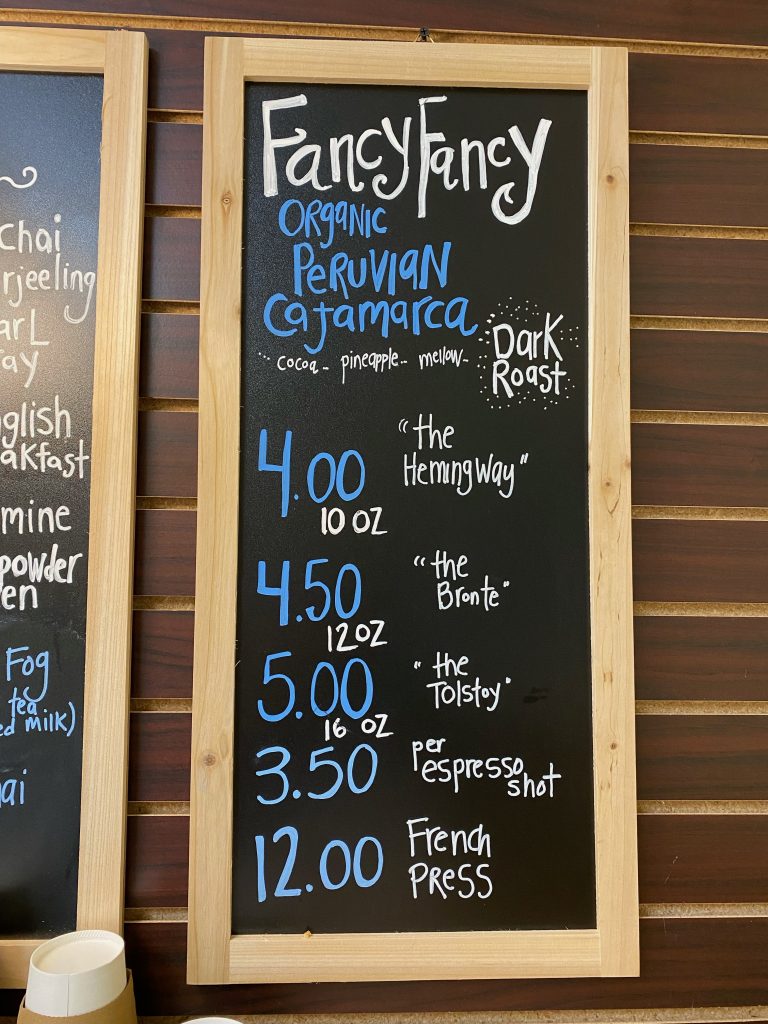 All things coffee! We can make any hot or iced drink that's espresso based – customer favorites are cafe lattes and cappuccinos. We offer 2 different coffee roasts for espresso: medium roast and a single origin dark roast that changes pretty regularly. We have a decaf option as well – a dark roast Sumatran coffee.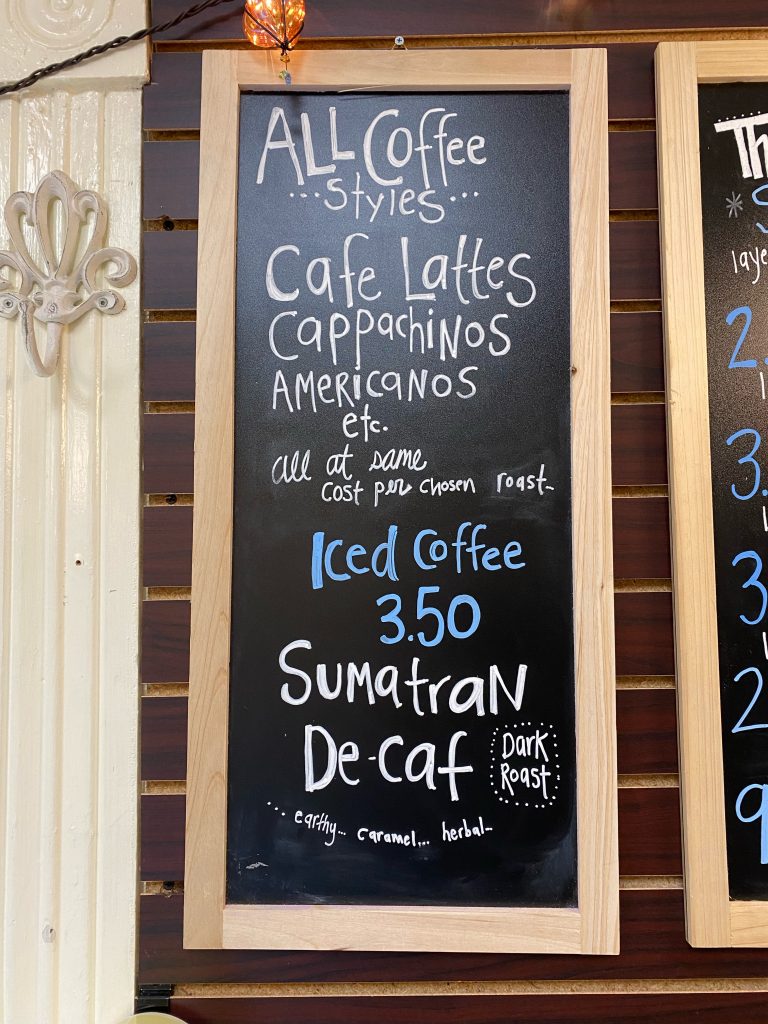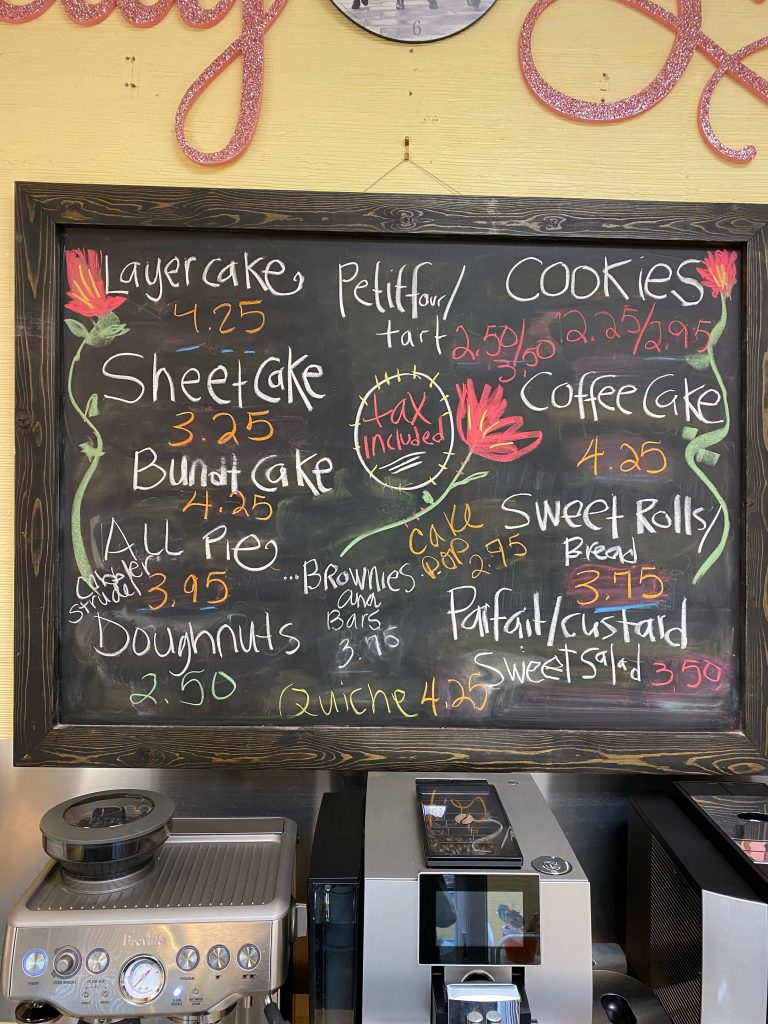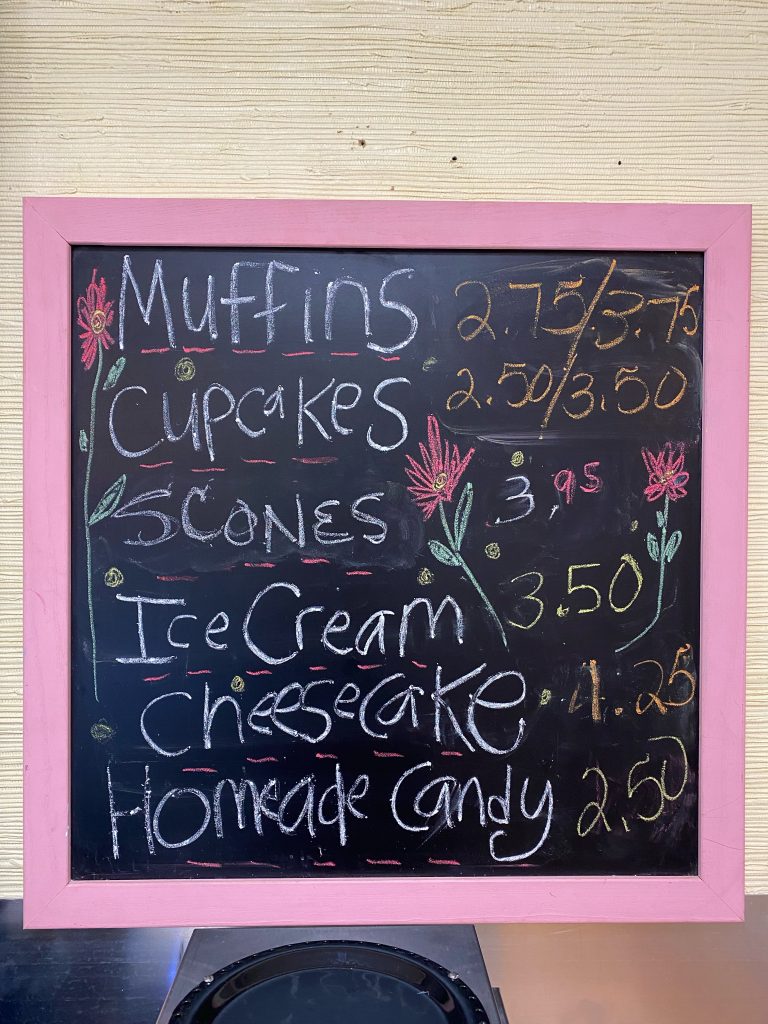 Our Bakery du Jour means you never know what sweet treats are waiting for you at our place!
We usually have gluten-free options, cotton candy, and assortment of vintage candy to boot!
In the summer, we bring back our smoothies and ice cream options.